The Symbicort manufacturer coupon 2019 is here! Simply apply online and print out all the required materials to get your Symbicort prescription delivered right to your door! Read this article to learn more about Symbicort and how to save money on your Symbicort prescription.
What is Symbicort?
Symbicort was approved in July 2006 by the Food and Drug Administration for the treatment of asthma and contains two chemicals (budesonide and formoterol). Budesonide is a steroid that reduces inflammation, while Formoterol – a bronchodilator – improves breathing by relaxing the muscles in the throat responsible for breathing. It as approved by the FDA for the treatment and maintenance of breathing disorders, including Chronic Obstructive Pulmonary Disease (COPD), emphysema, asthma, and chronic bronchitis. This medication is also used to prevent bronchospasm related to COPD. Symbicort improves breathing function in patients afflicted with all of the above conditions.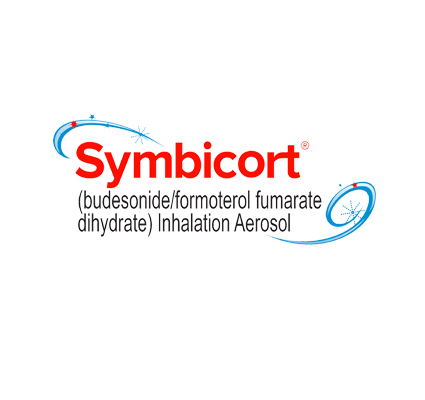 Symbicort is a highly effective medication, with patients seeing improvement in their breathing in as little as 5 minutes. Symbicort is a maintenance inhaler that greatly increases lung function in patients afflicted with COPD.
What are the Side Effects of Symbicort?
Symbicort, just like most medications, comes with a risk of possible side effects. Since it is a combination long-acting bronchodilator and steroid, the combination may pose a risk of side effects in predisposed individuals. Some of the most common side effects – which should not be debilitating – of Symbicort include:
Voice changes
Muscle, joint, or back pain
An upset stomach with or without diarrhea
Irritation of the throat or nose (stuffy nose)
Nausea and/or vomiting
Headache
Voice changes
These are the most common side effects that generally improve over time. However, there is a list of serious side effects listed below. If you experience any of the following side effects, contact your doctor immediately. A medication or dosage change may be necessary. Serious side effects of Symbicort include:
Muscle cramps and muscle tremors (shaking)
Blurred vision
Insomnia
Mood or mental changes, such as paranoia or nervousness
White patches that develop on the tongue or mouth, or signs of infection (fever, persistent sore throat)
Increased urination or thirst
Emergency medical attention is needed if you develop tunnel vision, eye pain, pneumonia, swelling of the blood vessels (numbness or tingling in your extremities), high blood sugar, and signs of low potassium.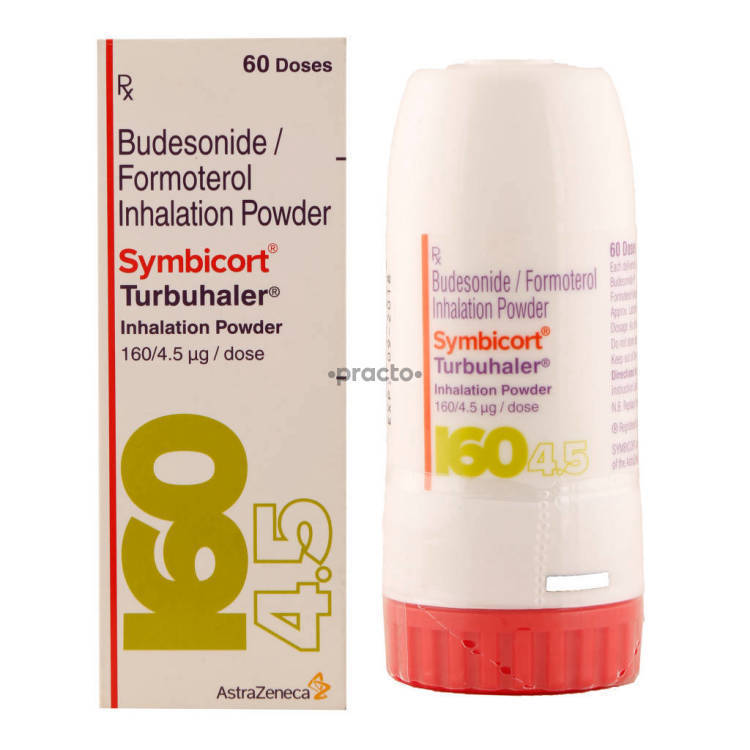 Serious side effects are very rare with Symbicort, but it is better to be well-informed than ill-informed. The more knowledge you have about your condition and the medication, the easier it will be for you and your doctor to develop a solution for your asthma and COPD symptoms.
What is the Cost of Symbicort?
Symbicort comes in an inhalation aerosol container (160mcg / 4.5 mcg per inhalation) and costs an average of $241 for a supply of 6 grams. For 1 inhaler – which equates to 120 doses, most people are expected to spend at least $331 (if not more) per inhaler.
As you can see, Symbicort is a relatively expensive medication; however, Symbicort is a maintenance and relief inhaler, which can cut your costs down when compared to buying multiple medications. Since there is no generic equivalent for this medication, many people use the Symbicort Manufacturer Coupon to cut their costs. The above costs are the average prices WITH a coupon for uninsured and under-insured Americans. Yet, Rx Assistance Programs can offer a solution that is much lower than the above listed price.
As a side note: Symbicort is not a rescue inhaler. A fast-acting inhaler is needed to treat severe and acute asthma attacks if you are prone to such attacks.
Symbicort Patient Assistance
What saves more money than the Symbicort Manufacturer Coupon 2019? The answer is: patient assistance programs. Rx Assistance Programs specializes in these programs, which ultimately help uninsured and under-insured American pay little-to-no-money for their prescription medications. We charge a very low monthly fee, as the patient assistance program (PAP) enrollment process is complicated and sometimes hard to qualify for; we take the burden off of your shoulders by enrolling you in the country's best programs, often facilitated by the drug manufacturers themselves. These drug companies work with patient outreach programs, community advocacy groups, and your own doctor to help you get the best possible price for your prescription medications.
If you are an uninsured or under-insured American who is tired of over-paying for their Symbicort prescription, contact Rx Assistance Programs by calling 1-(855) 201-0232 or by clicking here.