Losing weight effectively is a combination of many factors. Many people believe that exercise and eating right are the two main components of healthy weight loss, when there really is a third: avoiding unhealthy food choices. All the broccoli and weightlifting in the world won't stop unnecessary weight gain if you are loading your body full of sugar and artificial sweeteners. Here is a list of the foods that you should avoid on a daily basis as part of your new healthy lifestyle.
Artificial Sweeteners
Low-calorie or zero-calorie beverages have been shown to counter-intuitively lead to weight gain, according to a number of new studies and leading nutritionists. According to Chelsey Amer, a registered nutritionist and dietitian, she states "I do not think there is sufficient evidence to prove that most artificial sweeteners are safe for consumers…". Many artificial sweeteners signal your body that more sweet stuff is on the way, which can lead to sugar cravings and binges. Our advice? Avoid the diet soda (and soda) and switch to water sweetened with lemon or natural sweeteners, such as stevia.
Reduced-Fat and Sugar-Free Products
Reduced-fat food products such as peanut butter are actually going to do more harm than good. Reduced fat foods often contain more artificial sweeteners, sugar, and other chemicals to improve the taste. Enjoy healthy, all-natural, full-fat peanut butter in moderation. Healthy fat is good fat. Along the same lines, enjoy grass-fed butter instead of artificial margarines. Most margarines are simply highly-processed vegetable oils, which do no good for you or your heart.
Sugar-free products are not just unsatisfying; they are also loaded with artificial sweeteners that don't really satisfy your sweet tooth. It's honestly just better to have a piece of cake or a cookie with actual sugar in it. Sugar and fat, in moderation, can be a part of a balanced-diet. Many people overeat sugar-free options because of how unsatisfying they are.
Cereal Bars and Poptarts
Most cereal bars and poptarts contain a huge amount of sweeteners and sugar. You're better off sending your kid to school with a candy bar. Try apples, bananas, and fruits for a sweet treat.
Artificial Foods
Avoid foods that contain high amounts of artificial dyes and chemicals, like cookies, frozen TV dinners, chips, pizza, many boxed cereals, cheese-flavored snacks, canned cheese, and dessert-products.
Also on this list? Refined grains. Things like white bread, white rice, and most pastas take out the bran and germ from the whole grain, destroying the iron, B vitamins, and dietary fiber found in things like brown rice and whole grains. Opt for whole grain options rather than their white-bread and white-rice counterparts.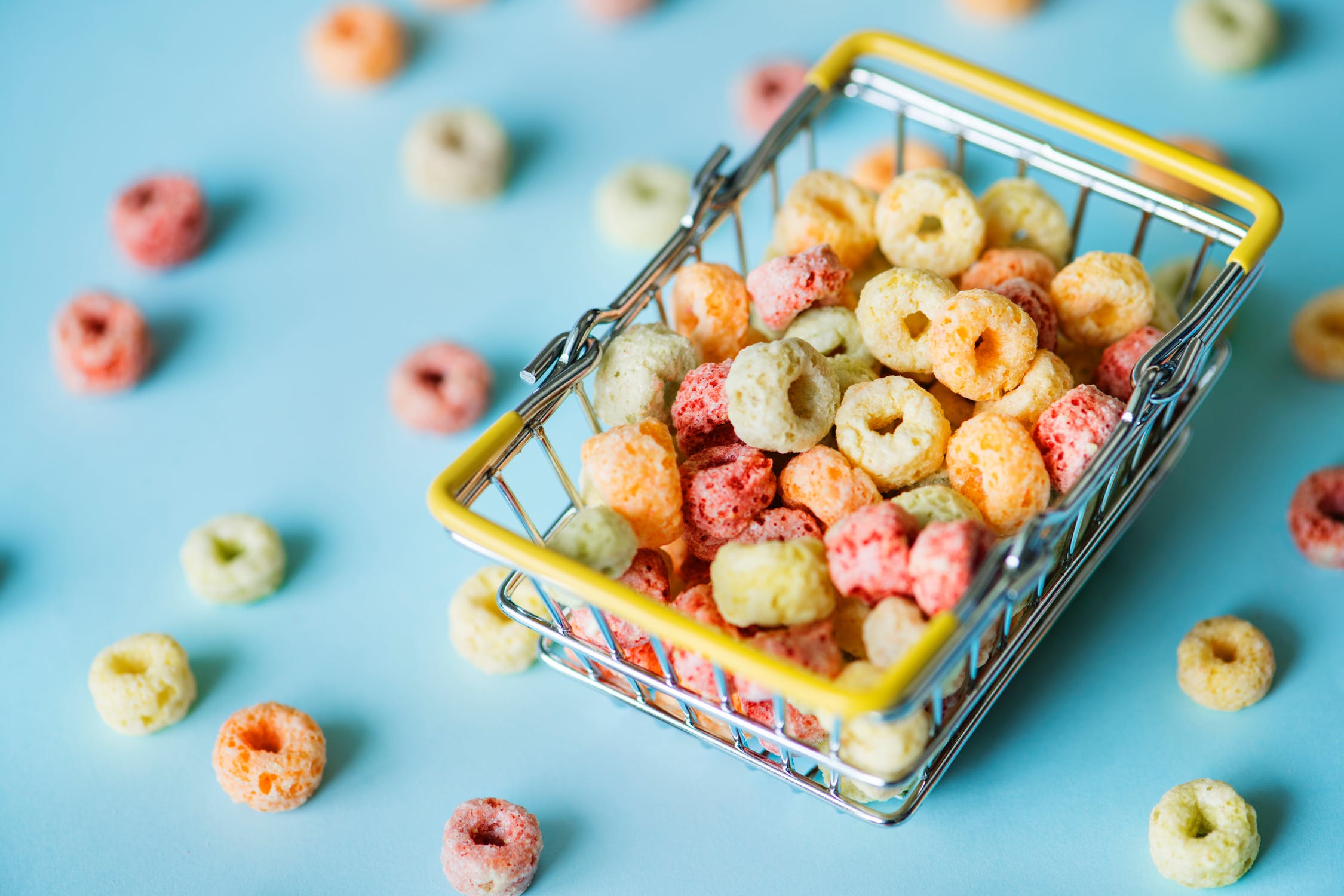 What Not to Eat
If you think about what you shouldn't eat, you honestly already know the answer. Swap sugary drinks and diet soda for water. Take those candy bars, throw them out, and buy fruit and vegetables instead. Resist the urge to get that doughnut from the store or office early in the morning. While it's not easy changing your lifestyle, many costs can be cut from your bank account by living a healthy diet.
One of those costs? Prescription medication. Rx Assistance Programs provides patient assistance programs for thousands of people a year; we specialize in prescription assistance programs, which help uninsured and under-insured Americans pay for medications that treat serious conditions such as diabetes type 2, high blood pressure, and complications associated with heart disease. Medications such as these are a gift to those that suffer with obesity-related illnesses. However, you can save hundreds, if not thousands of dollars on medication by incorporating a healthy lifestyle.
If you need assistance with your prescription medications, give us a call at 1-(855) 201-0232 or visit our contact page today.